STAND UP COMEDY----ON THE ROAD
I perform all over the world and I love making people laugh.
I have been lucky enough to work in TV and Film with some great people. Most recently Karl Pilkington in SKY One's Sick Of It. Currently working on a film called In Hope Of Nothing. BBC War Of The Worlds is coming out this Autumn, or Fall if you are in America.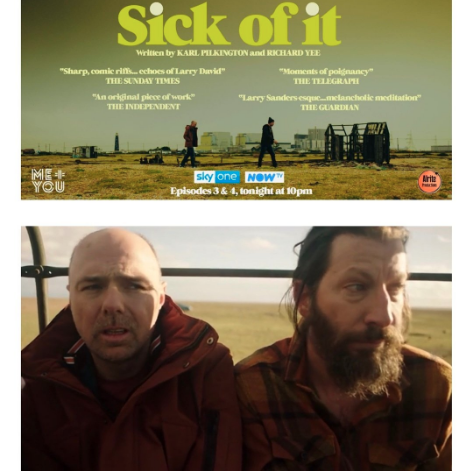 Reviews
"Fantastically intelligent" - Time Out Magazine
"Absolutely bloody hysterical"
- Independent on Saturday
"Dangerously funny"
- Obrigado magazine
"Cokey Falkow, a suitably dark act for the night. I've seen Falkow before at a Funhouse gig, he had made a huge impression on me. Tonight he got really good laughs from improv and simply being himself. All he had to do was look at a certain section of the audience in a particular way and the laughs rolled. There aren't many comedians who can achieve this ... Falkow doesn't just deliver his material, instead he gives it more panache and this helps send it further."
 Nottingham Comedy Revue 
ROFL Comedy Club UK
Hosting the ROFL Comedy Club the ONLY dedicated comedy club in Staffordshire
Jhb International Fest